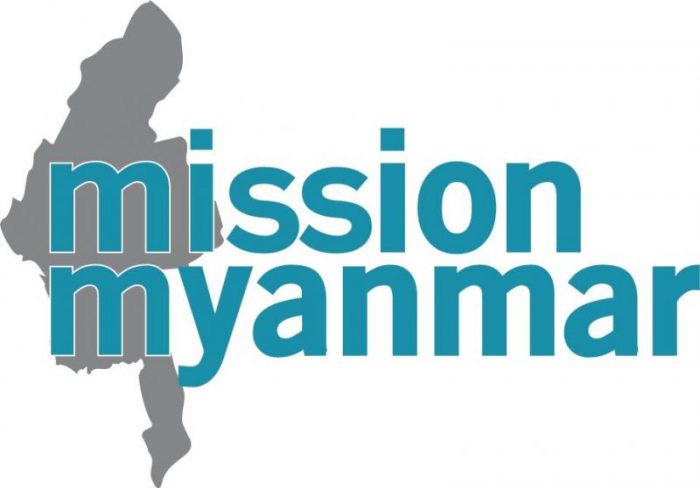 Ministry Update
August 2019
Dear Supporters,                                                                                              August 2019
It is with joyful hearts that we thank you for your fervent prayers and continued support for our work in Myanmar. As the Bible states, "You will harvest what you sow," we have sown seeds of the gospel of Jesus Christ and are harvesting the wonderful fruits of transformed lives filled with love and hope. It is in this joyful spirit that we would like to report to you our current happenings in our ministry.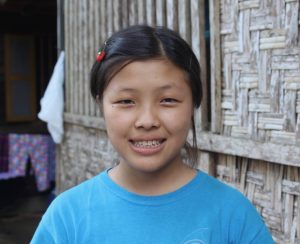 At the age of 17, Abungdam Marysan (Mary) has just reached a huge turning point in her life, and one that on average, only 32% of the students in Myanmar achieve. She finished her high school classes (11th grade), took her end of the year exam, and passed with flying colors!! This puts her on the road to attending University next school year. Right now she is using her talents to tutor her peers over the summer months at their orphanage in Putao.  Mary came to live in the orphanage at the age of 11 and started attending the 6th grade at the local public school.  She was always an obedient child and serious student who excelled in all of her school work and passed every end of the year exam. (These exams are given every few years and must be passed to progress on to the next grade. The 11th grade exam is extremely rigorous and many are not able to pass it. They are allowed to retake the exam, but only after waiting one full year and they may not repeat 11th grade.) We are happy to report that Mary was just one of several children who successfully passed this exam!  If she had not been in Mission Myanmar's orphanage in Putao, she would never have been able to reach this important milestone in her life. We are so proud and excited for all that God is doing in her life and look forward to all she can accomplish for His glory. We congratulate all of those who successfully graduated and look with great joy and anticipation at all that they will do to bring glory to God over the course of their lives.  We also pray for those that did not pass the exam.  We pray that those who desire to retake it next year will be successful.
Did you know that you have an opportunity to support the education/tutoring of these children? Supporting a child with one share ($30) ensures that they have a safe place to live, grow, and attend school, but we also offer a 2nd share ($15) to help cover the cost of tutoring. Tutors are essential to give our vulnerable children the tools they need to succeed. If you would like to sponsor a child or add a 2nd share to a child you currently support, please click here: Sponsor a Child Now.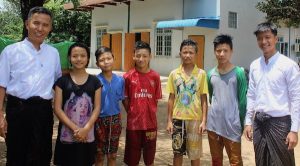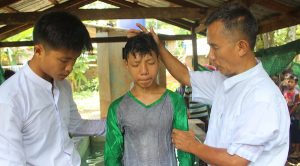 Transforming Lives in our Orphanages and Community!
Over the past 3 months, we have celebrated changed lives in our orphanages, community, and churches. The photos above show 4 children from our orphanage in Yangon, and 1 from our church, getting baptized. Recently we held an outreach event for our community that provided a godly and safe alternative to the annual Buddhist celebratory Water Festival. As a result, 3 gave their lives to Christ and were baptized. Praise God!!
Please pray for these children to grow in their faith
If you would like to support a child in one of our orphanages please click here: Sponsor a Child now.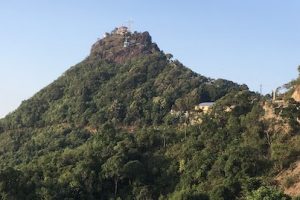 In May we held a church leader retreat at Naw Bu Bak (Prayer Mountain). It was a wonderful trip that helped our team share struggles, praises, and encouragements to each other. After our strenuous hike up to the top of the mountain, we had a time of sharing and prayer. Please pray for all of our ministry leaders and their wives. They often struggle with depression and disappointment, yet their zeal and dedication for serving the Lord and seeing His Kingdom grow remains strong. Your prayers are vital.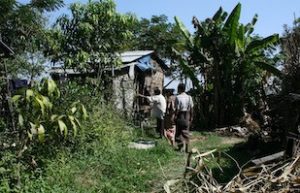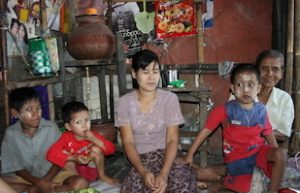 We recently went with some local church leaders to do home visitations. We visited a Muslim family who shared with us about their belief in Islam, and we shared about Christ. They told us that they believed that Jesus was just a good teacher, but not God. They do not believe that Jesus died on the cross, but that he was taken from the cross directly to heaven (typical Islamic teaching). We were able to share with them the message of salvation in Christ and they allowed us to pray for them, that they would come to know the truth about Jesus and be saved. We then visited 2 Buddhist families in their homes. We shared with them about creation and salvation in Jesus. They were very receptive, thanked us for coming, and were not insulted by what we shared. This was very encouraging to us. We invited them to come to our church and last week, one boy named Khant Kyaw came!! Praise God!
Please pray that all the seeds that we planted will find fertile soil and that God will cause them to grow.
If you would like to help support our outreach efforts and ministry staff, please click here: General Support.
Our oldest son James is living in Putao and helping to take care of Khaw's parents who are old and in poor health.
Jonathon is studying hard in the hopes of retaking the Test of English as a Foreign Language (TOEFL) exam and passing it. If he can pass with high enough marks, he desires to attend a Christian University in the United States so that he can move forward in being well equipped to serve the Lord here in Myanmar.
Zamiwayne is now in 10th grade and is doing very well in her studies. She has one more year and then will take her high school graduation exam and God willing, she will pass it with flying colors. She is currently tutoring our 5th grade students at the Yangon Orphanage.
Samuel is our youngest and is in 8th grade. He is a deep thinker, serious, studies very hard and does well in school.
Khaw and I are doing well.  We ask for prayer for:
Khaw's parents and for James as their caretaker.
Jonathon's TOEFL prep classes and God's will to be done in his life.
Zamiwayne's continue zeal for teaching, school, and the Lord.
Samuel's continued zeal for teaching, school, and the Lord.

Mission

 

Myanmar

's leaders, children, outreach and support.
With Love and Great Thanksgiving in Christ our Lord and Savior!
Judah and Khaw
Mission Myanmar is now a 501C3. Our board members are:  Judah Tangshing, Suzanne and Jeff Kosik, Mike Shelly, Michael Chambers and Joe Snyder. All support now comes to us through Mission Myanmar which is administered by the Global Outreach Team at Real Life Christian Church.  All support goes directly to the mission with no administration fees taken out.  There are transaction fees when you pay online. These transaction fees help pay for the cost of wiring money to Myanmar and you have the option to help cover those costs when you give your support online.