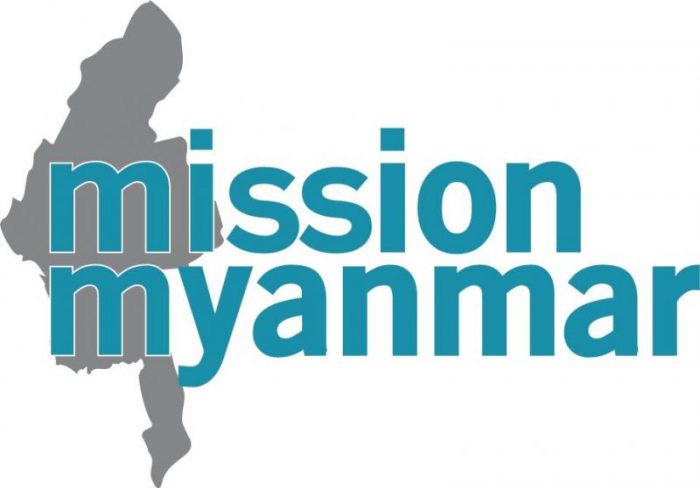 Last year during my visit to Myanmar, Judah and I met with the house church at Pya Thong Su. The group meets in the preacher's house and was very crowded and uncomfortable. At the time we discussed the idea of building a small structure for the church to meet in and have activities for the community. That need has grown more critical and Judah has deemed it a top priority for our Fall Giving Campaign. Attached is a photo I took in the meeting but there were numerous people outside trying to participate.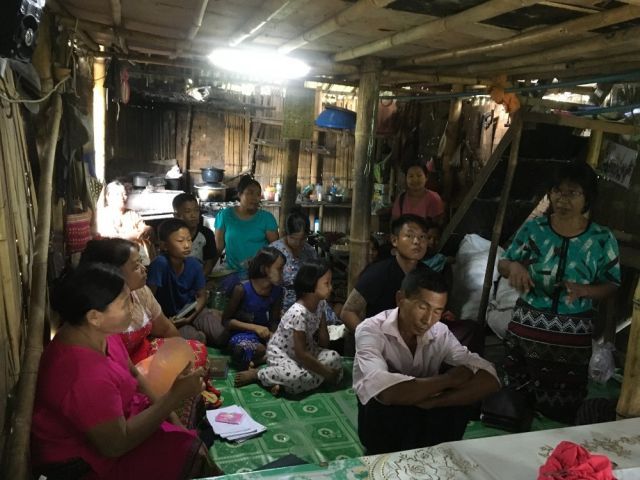 At this time we are appealing to our faithful supporters to raise the funds to construct a small building. If you can help with this, you can give online by clicking the button below or by sending a check to the address below.
Below is an attempt by the congregation to improve their situation and Judah's assessment with a request.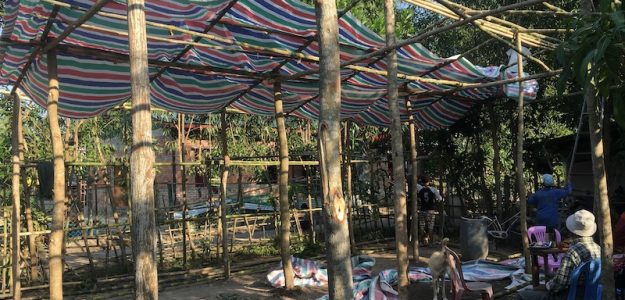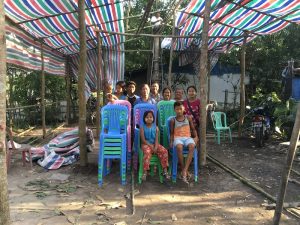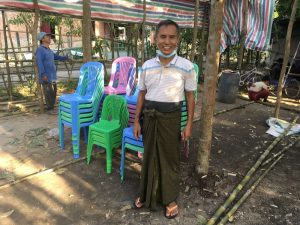 From Judah: Today I went to Pya Thong Su church which our preacher Dar Na serves. That is the church I mentioned in the past emails to build a church building ($8,000).
The preacher told me several times to build larger building for the church service because it is packed on Sundays.  Some attendees recently stopped coming to the church because the small house is full and they could not breathe well, and sweating with Yangon heat. So the preacher started building a wood, bamboo tent so that they can have more space and people can breathe well during the church service.  The church is growing. So I bought some chairs (35 chairs) and brought them to that church today.  I told them I tried to raise funds for your church but I do not get fund enough yet.  They are hoping from us a lot. Therefore I decided to make this need as our first top priority.  I see it yes as the most needed now. This temporary tent is not safe in the monsoon time.
Some donors are not interested for building. I understand. But the thing is if there is not enough space, they would not come to the church, too much tight sitting, sweating.  That stops growing the church. Therefore please pray for this need as important in the ministry here.
We have a plan to baptize some new believers from that church at our Wireless church because they do not have baptistery or pool there. 
You can help to Strengthen the Churches of Myanmar.
We have developed a multi-faceted project to strengthen the Bible colleges, add needed technology, serve the community with food, start a scholarship program, and do some construction. Please consider how you might make one or more of these possible. You can give online through the button below. Or you can send a check to Mission Myanmar 1501 Steve's Rd, Clermont FL 34711. If you have questions, please contact me at joe@missionmyanmar.org or call me at (321) 217-5290.
Thanks for all you are doing for Myanmar and the Kingdom of God.
Joe Snyder, Treasurer, Mission Myanmar Board
Reminder
Mission Myanmar is a 501C3, and board members are:  Judah Tangshing, Suzanne and Jeff Kosik, Mike Shelly, Michael Chambers, and Joe Snyder. Mission Myanmar is administered by the Global Outreach Team at Real Life Christian Church.  100% of support goes directly to the mission. Transaction fees cover the cost of wiring the money to Myanmar and you have the option to help cover those costs when you give your support online.