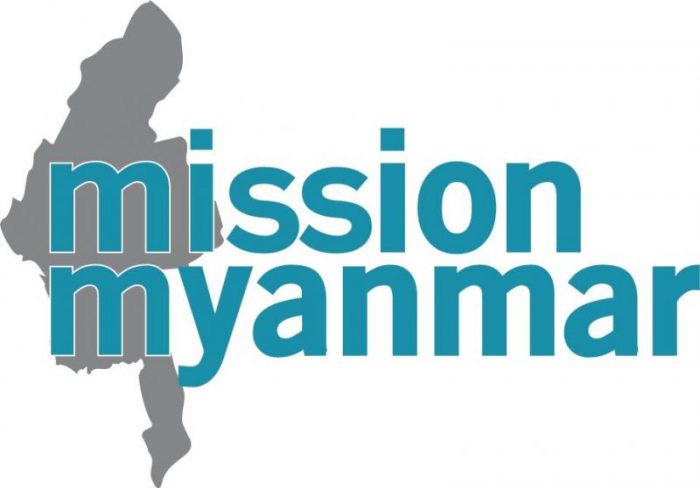 Ministry Update
Christmas 2019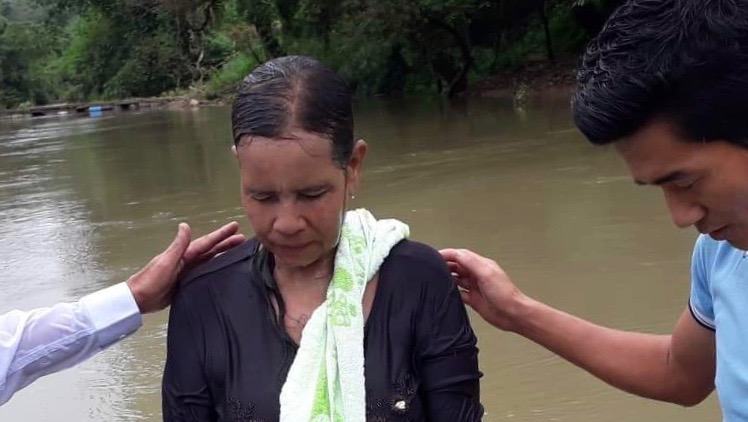 Give us today our daily bread…
How often have we lightly said these words as a part of our recitation of "The Lord's Prayer?"  We all know this prayer, yet so much of it often seems unnecessary to those of us who have a full pantry, refrigerator and eat 3 meals a day!  While we are thankful to God for our blessings, how often do we really feel like we need to pray this particular prayer and have God answer it?  If you are like me, not very often.  That is why in this newsletter I want to share the story of Aye Soe.
Aye Soe, her husband and 3 children live in a remote area of Myanmar near the Pya Thun Su Church that Mission Myanmar supports. Her husband gave his life to Christ 2 years ago and was baptized, but not Aye Soe.  She was very skeptical and clung to her Buddhist beliefs and practices and refused to believe in Jesus.  Because her family was very poor, she would spend her days in the forests collecting edible and useful plants that she could sell in the market each evening. Often she had to search farther and farther away to find the plants and often was not able to harvest enough.  As her family depended on her daily income from selling the plants, she worried a lot about how they would be able to eat.  Finally, after attending church with her husband and once again hearing the gospel she talked to Dar Na the preacher.  He told her that if she called upon the name of the Lord, he would hear her and answer her (Jeremiah 33:3). So, she decided to test the Lord in this way. She called out to Jesus and started praying to him earnestly. She said, "If you really are God, please provide enough plants for me to harvest and food for my family.  If you do this, I will believe in you." Ever since she prayed that prayer, she has been able to find more than enough edible vegetables, and bamboo sprouts to sell in the market.  God showed up for her with this miracle of providing her "daily bread." She then confessed Jesus as her savior and was baptized.  God continues to bless her business and she no longer worries about tomorrow!
This Christmas, when you say your prayers or eat your meals, please pray for those like Aye Soe who need to know Jesus!  If they seek Him, He promises to be found.  Finding Jesus is the greatest gift anyone can receive.
Prayer Request:
Safety and Travel mercies and fruitful visit for Jeff and Suzanne Kosik who are traveling to Myanmar on January 9 and returning on the 23rd.
Success for Judah's son Jonathon who is taking the TOEFL exam in February. He needs a good score to be able to attend a Bible college in the US.
Thank you for your prayers and financial support for this mission.
Won't you please consider an end of the year gift to Mission Myanmar?  All giving is tax-deductible and 100% goes to the mission.
This Christmas we would love to be able to gift Mission Myanmar with:
Motorcycles: Preachers in remote areas use these to help transport people to and from church, markets or the doctor. Each one costs $400.
Hygiene care supplies for the orphans: $1000 (100 orphans @ $10/pp)
General Need (as determined by Judah Tangshing)
If you would like to donate to one of these gifts, please click on this link: Christmas Gift or if you would like to sponsor a child, you can use this link: Sponsor a Child.  You can also mail your check to:
Mission Myanmar
1501 Steve's Road
Clermont, FL 34711
(remember to designate: Christmas Gift in the notes)
Thank you and have a very blessed Christmas and New Years!
The Mission Myanmar Team.
Mission Myanmar exists to transform communities and lives where child trafficking, extreme poverty, lack of hope and oppression are rampant in this predominantly Buddhist country in Southeast Asia.  By partnering with in-country nationals, we share and demonstrate the love and teachings of Jesus Christ to orphans, widows, and those in distress by establishing and supporting orphanages, church plants, educational opportunities, and aiding in disaster relief. To learn more visit www.missionmyanmar.org
Reminder
Mission Myanmar is now a 501C3. Our board members are: Judah Tangshing, Suzanne and Jeff Kosik, Mike Shelly, Michael Chambers and Joe Snyder. All support now comes to us through Mission Myanmar which is administered by the Global Outreach Team at Real Life Christian Church. All support goes directly to the mission with no administration fees taken out. There are transaction fees when you pay online. These transaction fees help pay for the cost of wiring money to Myanmar and you have the option to help cover those costs when you give your support online.